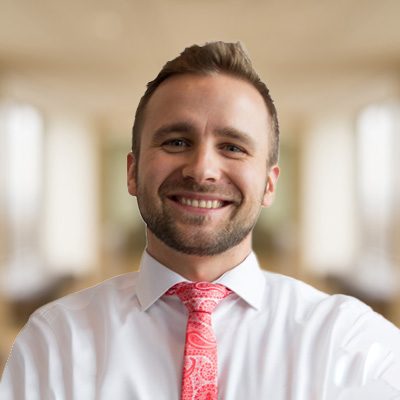 Chiropractor
Anthony Crifase D.C.
Doctor Anthony Crifase is a chiropractor at Colorado Injury & Pain Center in Aurora, CO. If you are struggling with neck or back pain, headaches or migraines, carpal tunnel, sciatica, or any other health condition please contact us today.
Doctor of Chiropractic (DC) - Licensed and Board Certified
Certified in Clinical Acupuncture
Chiropractor
Mike Hetterscheidt D.C.
Dr Mike is from originally Michigan. He attended University of Michigan in Ann Arbor and graduated with a Bachelors of Science in Psychology. Dr Mike then moved to Georgia with his wife Michelle and obtained a Doctorate of Chiropractic at Life University. He graduated magna cum laude as well as serving as the president of the Torque Release Technique (TRT) club. 
Dr Mike earned Advanced Proficiency in addition to a Fellow of TRT. He is one of fourteen in the world to have this distinction. Dr Mike felt a sense to serve even deeper and joined the Army Reserves. In Dr Mike's free time he enjoys hiking and camping in the Colorado mountains with his wife and daughters.
Monday
8:00am - 6:00pm

---
Tuesday
8:00am - 6:00pm
---
Wednesday
8:00am - 6:00pm
---
Thursday
8:00am - 6:00pm
---
Friday
8:00am - 6:00pm
---
Saturday
9:00am - 3:00pm
---
Sunday
9:00am - 3:00pm